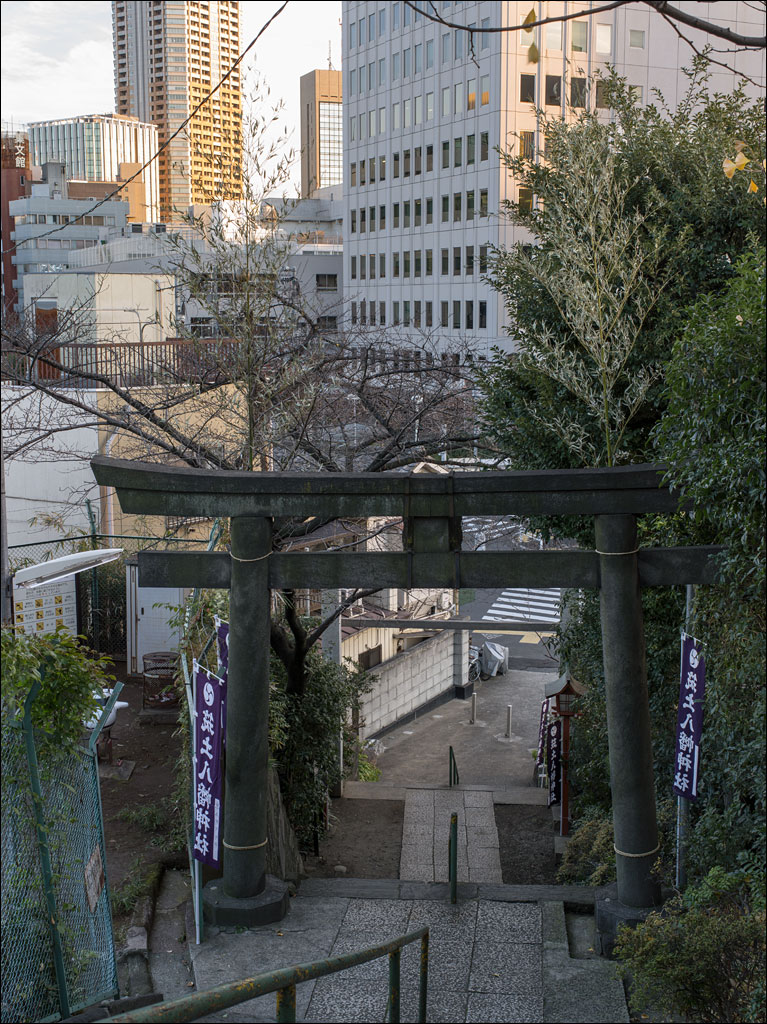 It is no secret that Tokyo is a sea of buildings. Its reputation of using every inch of space is hard to imagine until you have been there. What is less known is the topography of hills and valleys throughout the city.
On the top of a hill in Shinjuku ward is Tsukido Hachiman Shrine. In its day, the shrine would have been a prominent site overlooking Edo. Today, it is hidden beneath layers of buildings. However, in spring, the cherry trees lining the approach make it hard to miss.
The stone gate, or Torii, dates from 1726 and is all that remains of the original shrine that was lost in the fire bombing of Tokyo during World War II. The bamboo trees attached to the front of the gate are in preparation for the new year celebration. The small area to the left of the gate is a children's playground. Click on the image for a larger view.
This image is an outtake from Earth, Water, Fire, Wind, Emptiness: Tokyo Landscape. It is one of the over 4,000 images that did not make it into our book.