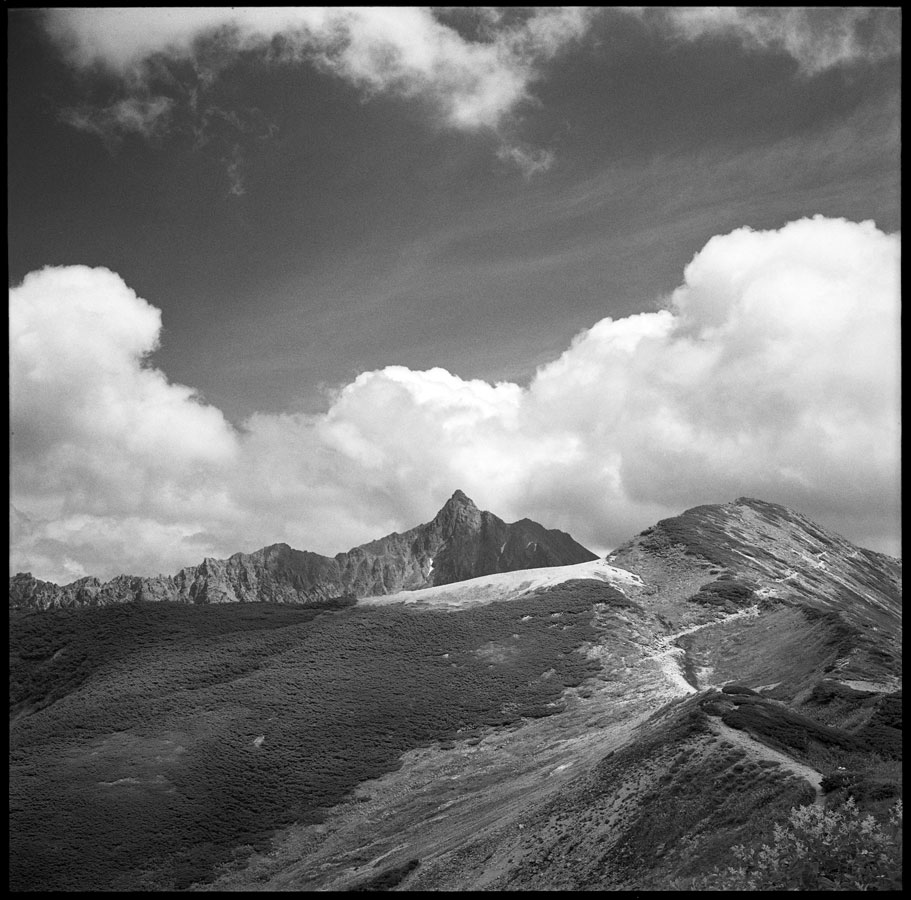 One of the most popular climbing destinations in Kamikochi is the arrow-shaped peak of Yari-ga-take (3,180m/10,430ft.). And it is popular. You will most likely have to stand in line during the morning rush hour while climbers ascend to the summit—there are two routes, one to go up and another to go down.
The first known ascent of Yari-ga-take was by the Buddhist monk Banryu in 1826. The English missionary Walter Weston would scale this mountain 66 years later. While Banryu installed three Buddhist statues, today the summit has a Shinto shrine. The cave Banryu was said to have used for his attempt is still on the trail a few hundred meters below the ridge.
This image was taken from the trail to Momisawa-dake (2755m/9,040ft.) north of Kamikochi. This is a gentler, more secluded section of the alps. Click on the image for a larger view.