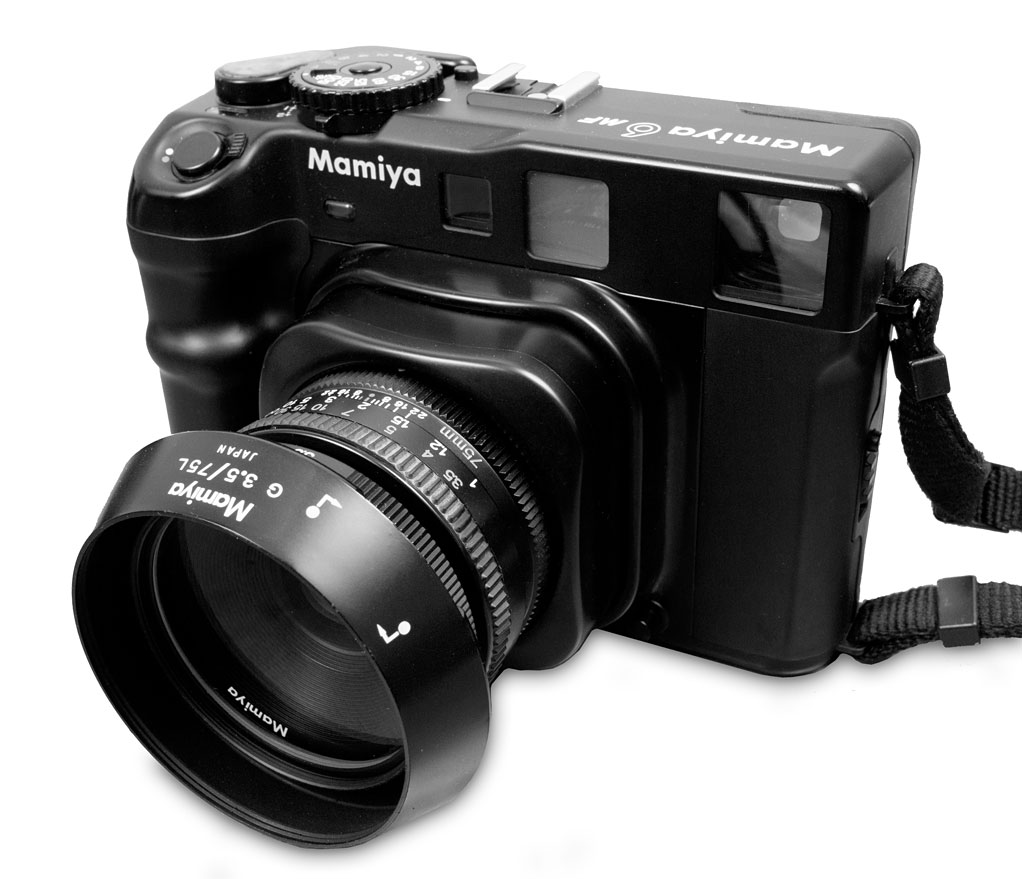 The Mamiya 6 is a 6×6 medium-format film rangefinder. The lens mount retracts into the body, making this a very compact travel camera. Two versions were made, the Mamiya 6 and Mamiya 6 MF; the later was able to use 35mm film for panoramic format images. The system had three lenses: 50mm f/4.0, 75mm f/3.5, and 150mm f/4.5. All lenses had leaf shutters making the camera very quiet and resistant to shutter vibration, allowing for unobtrusive, handheld low-light photographs.
Work with this camera can be seen here: Mamiya 6
I used these cameras for many projects spanning about 15 years. I loved the formality of the square format and the spontaneity of the rangefinder design. The size of the camera meant I could carry it almost anywhere. I took them to Tibet, the Japanese Alps, Gros Morne National Park in Newfoundland, Canada, the American South West, and on the 88 Sacred Places of Shikoku Pilgrimage. My book Tsukiji: Tokyo Fish Market Suite was mostly shot with this camera (a few images are from a Mamiya C220). The Mamiya 6 was a constant companion for a very long time until I could no longer run my own darkroom. This is one camera I truly miss using.
Photo: Mamiya 6 and 75mm f/3.5 lens