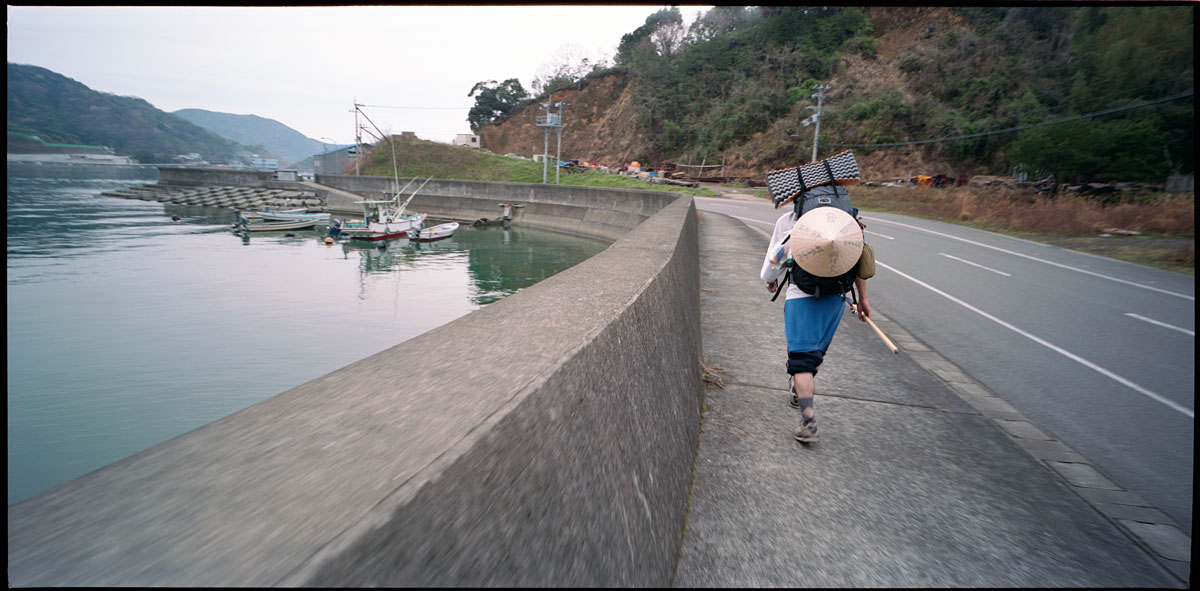 Pilgrims flock to the island of Shikoku in Japan. Through the centuries, the fundamental practice of these pilgrims has not changed: they walk, they pray. To complete the entire route, a little over 1,200km or 750 miles, takes most travelers about fifty days. Some have claimed do this in thirty—a formidable feat. The path is mostly on roads. It hugs the coast and crosses mountains.
One hundred years ago, the average pilgrim is said to have spent about one hundred days to complete the pilgrimage. Roads, general health, and modern gear are mostly responsible in changing that. I am grateful of not having to wear the traditional straw sandals and cotton robes, which must have made this journey even harder. 
This pair of pilgrims from the early 20th century are described as monks, but wrongly cited as carrying statues of the Buddha—the image on their backs is of Kobo Daishi. The photograph is from the book By Nippon's Lotus Ponds; Pen Pictures of Real Japan by Matthias Klein and published in 1914. Click on the images for a larger view.